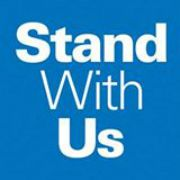 StandWithUs says AFT 1931 guild fuels anti-Semitism
[ad_1]
Community College Teachers Union Gives One-Sided View of Middle East Conflict
SAN DIEGO (Press Release) – StandWithUs is deeply troubled by the biases and misrepresentation in the Statement from the AFT Guild Local 1931. Simply writing "we are not anti-Semites" does not eliminate the anti-Semitic nature and impact of this statement, which basically denies Israel's right to self-defense and the right of the Jewish people to decide what constitutes anti-Semitism.
As we have seen in recent months, dehumanization campaigns targeting Israel are anything but harmless. Anti-Israel narratives have fueled a shocking increase in hate crimes against Jewish communities across the United States, including assaults, vandalism and harassment. As a result, too many teachers and students now wonder if they are safe and welcome in the places where they work, study and live. This statement only adds more fuel to the fire.
Unfortunately, instead of uplifting both Palestinians and Israelis and encouraging a just and peaceful solution, statements like these seek to perpetuate the conflict. Ignore terrorism by Iran supported Hamas, for example, including the launching of thousands of rockets and missiles at Israeli schools, playgrounds and hospitals, gives a dangerous pass to deadly acts of terror which will only serve to fuel the conflict.
One-sided narratives do great harm by exacerbating divisions and hatred within unions. Teachers Across the United States Speak Out Against Harmful Statements like this because they undermine efforts to advocate for students, build bridges with parents and communities, and protect public education.
Academic integrity and historical accuracy are crucial for public education and this statement ignores the crucial evidence-based historical context. For example, terms like "ethnic cleansing and apartheid" distort and dehumanize Israelis, incite hatred and have no connection with the facts. While violence between Israelis and Palestinians has caused immense suffering to both peoples, populations of both groups have increased dramatically since the start of the conflict and continue to grow.
In addition, the founding document of Israel as a democracy established a legal system to "ensure complete equality of social and political rights to all its inhabitants without distinction of religion, race or sex; it will guarantee freedom of religion, conscience, language, education and culture. In fact, it is one of only two free countries in the Middle East according to human rights group Freedom House. Israeli society is made up of people from Africa, Asia, Europe, the Americas and the Middle East. Like all multi-ethnic democracies, Israel's laws aim to eradicate – not institutionalize – discrimination and denial of the right to vote.
Israel's policies in the West Bank and Gaza do not constitute apartheid either. Israel has never annexed the West Bank or Gaza, and Palestinians are not Israeli citizens. They have their own governments and leaders: Hamas in Gaza and the Palestinian Authority in the West Bank. More importantly, most Palestinians do not want to be part of the Jewish state. They want to have their own state that meets their legitimate aspirations for nationality and self-determination. This became clear after 1967, when Israel offered Palestinians in East Jerusalem full citizenship, but almost all refused for political reasons. The Palestinian leadership subsequently rejected several attempts at peace and self-determination. So Israel is still in the West Bank primarily because the Palestinian leadership has rejected peace offers, not because the Israelis seek to maintain a system of oppression.
Another inflammatory misrepresentation is Sheikh Jarrah's unresolved legal case. This is echoed in the AFT Local 1931 statement that "the recent forced withdrawal of Palestinian civilians from the houses they occupied in Shaikh Jarrah" is part of a pattern of deprivation of their civil rights. Still, no eviction has taken place; the court repeatedly delayed the decision; and the The Prime Minister has spoken against the expulsion file.
Finally, while the Jewish Voice for Peace (JVP) has the right to express its opinions, the organization does not speak for the Jewish community at large. Using a tiny minority of Jews to delegitimize the International Holocaust Remembrance Alliance (IHRA) definition of anti-Semitism, adopted by more than 30 democratic nations, including the United States, and invalidating the votes of the vast majority is a clear example of tokenization. This tactic is unacceptable when it targets other communities and it should not be acceptable when it targets Jews.
The IHRA does not prevent criticism of Israel. He recognizes that for most Jews, Israel is a fundamental part of their identity and of their ethnic and ancestral heritage and of their religious practice. Incendiary hate speech about Israel harms Jews around the world.
Unfortunately, the content of the AFT Local 1931 statement is a clear example of the definition and real forms of anti-Semitism described by the IHRA.
If the union is to tackle the Israeli-Palestinian conflict, it must bring people together, humanize Israelis and Palestinians, support evidence-based education, elevate diversity of perspectives, and promote mutual understanding.
About StandWithUs
StandWithUs (SWU) is a non-profit, non-partisan Israeli international education organization that strives to inspire and educate people of all ages about Israel, as well as to combat disinformation and combat the anti-Semitism.
Through college scholarships, high school internships, high school programs, lectures, materials, social media, educational films and missions to Israel, StandWithUs supports people around the world who want to educate their schools and their communities over Israel.
Founded in 2001 and based in Los Angeles, the organization has chapters and programs on 5 continents, including the United States, Israel, the United Kingdom, Canada, South Africa and Brazil.
Over the past nine years, SWU has consistently received the highest possible ratings from Charity Navigator (4 stars) and Guidestar (Platinum).
*
Previous provided by StandWithUs
[ad_2]