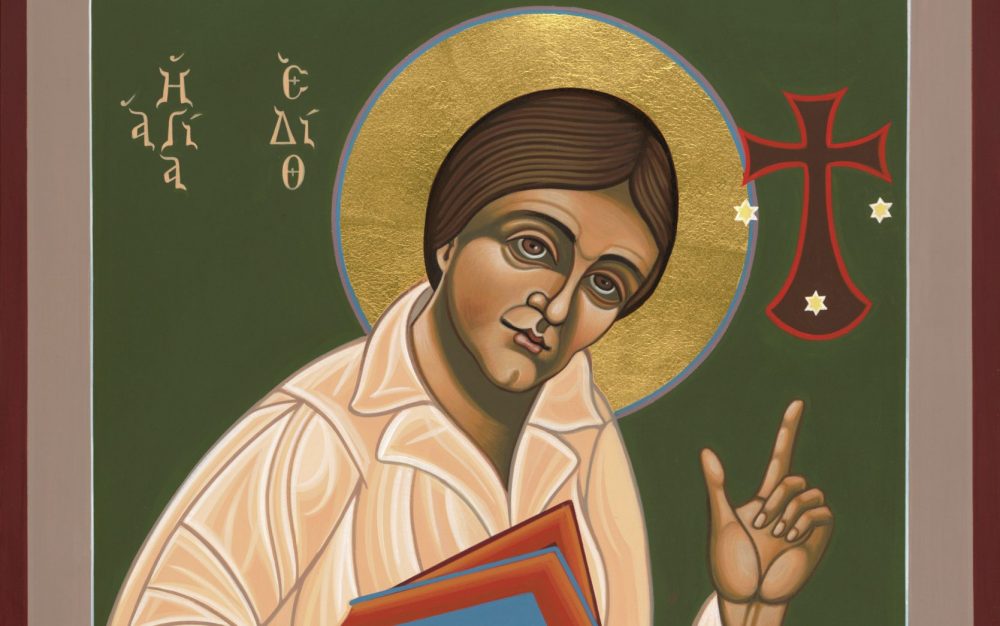 Saint Edith Stein: One for all
Dominant intellectual. Contemplative religious. Loyal friend. These were some of the many facets of Edith Stein. She is also like an older sister to me.
During his life in Germany, the country was rocked by the death, destruction and humiliating defeat of World War I, the excesses of the Roaring Twenties, and a grim hatred of Nazi control. Stein's search for truth would take place amid the chaos of this tottering world.
She was born to Jewish parents on October 12, 1891 – Yom Kippur, the Jewish Day of Atonement – in Breslau, Germany (now Wroclaw, Poland). At 14, she simply "stopped praying" and it took years for her to realize her need for God. Stein's internal struggles continued until 1921, when she came across the autobiography of Saint Teresa of Ávila while visiting with her friend, Hedwig Conrad-Martius. His immediate response was to buy a prayer book and a catechism.
Approaching a parish priest, she asked for baptism, but encountered only hesitation. Stein then asked the priest to test her and she was baptized on January 1, 1922.
Soon after, she wanted to enter religious life, but she chose to put her projects on hold due to her mother's painful reaction to her conversion. She continued to write and speak in philosophy until 1933, when Hitler's laws prevented Jews from teaching. Stein saw it as an opportunity to enter the cloistered Carmelite convent in Cologne, taking the religious name of Teresa Benedicta de la Croix.
In 1938, Stein was sent to a convent in Echt, the Netherlands due to the increasing danger in Germany. She was not even safe there, as the Nazis soon occupied the country. The Germans responded to a letter from Dutch bishops condemning anti-Jewish measures by arresting a large group of Jewish Catholics, including Stein and his sister Rosa, who were taken to Auschwitz. They both died there on August 9, 1942.
Even though Stein passed away about seven years before I was born, she nonetheless became a presence in my life, like an older sister I never had. Unsatisfied with the cookie-cutter books on her, I decided to research her life, hoping to write a book. I dived, not knowing that I would have to navigate the equivalent of a religious minefield.
Stein's life reminds me that greatness requires more than easy answers.
Stein's canonization in 1998 was not welcomed by many Jews because it had left the Jewish faith, an apostasy that carries with it a deep sense of betrayal. Jewish and Christian critics have said that calling Stein a martyr to the Catholic faith diminished her persecution as a Jew and memory of the Holocaust.
When I discovered the aftermath of his conversion from Judaism to Catholicism, I decided to read it all, both for and against. In fact, I often found the hypercritical articles easier to read than the purple prose that turned someone I respected tremendously into a plastic holy card.
During my reading I discovered someone real, someone who, even with an imposing intellect, had flaws and insecurities. Additionally, I was touched by his struggle for the truth, and he was someone I could relate to in his conversion from a personal loss of faith. Stein's life reminds me that greatness requires more than easy answers.
Months after I started reading, I visited the Holocaust Museum in Washington, DC While I was in the museum bookstore, I struggled with a question that came to me: could I deal with the physical reality of Stein's death as well as the deaths of millions of Jews? In order to better understand his life, I knew I had to face his death and the reality of the unfathomable suffering of all the victims.
The answer slowly formed in my mind: "I've come a long way, I can't stop now. So, with a careful step in front of each other, I left the bookstore to enter the sacred space of the museum.
"If I cannot share the fate of my siblings, my life, in a sense, is destroyed. "
-St. Edith Stein
Stein was well aware of her place in Nazi society, but even more certain of her Christian commitment: "Why should I be spared? Ain't that fair [that] I wouldn't get any benefit from my baptism? If I cannot share the fate of my siblings, my life, in a certain sense, is destroyed, "she said at the end of her life. Then, as she left the convent to begin her journey to Auschwitz, she said to her sister: "Come, let's go for our people.
Stein embraced solidarity: "It is our calling to stand before God for all. Stein was ready to embrace the darkness of evil for the common good. She befriended this darkness in her compassion for all who suffered, for those who were indifferent, as well as for the abusers.
It is her solidarity with all of humanity that ultimately makes her my sister, as well as a sister to someone of any faith or even no faith. It was the object of his prayer during his lifetime. It is his prayer for all of us now.
---
This article also appears in the May 2011 issue of US Catholic (Vol. 76, No. 5, pages 47-48). Click here to subscribe to the magazine.
Image: Father William Hart McNichols