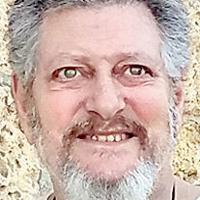 Rosh Hashanah, Jewish New Year, is a Solemn Time of Reflection | New
JOHNSTOWN, Pennsylvania — One of the most important holidays in the Hebrew calendar begins at 7:30 p.m. on Sunday.
Rosh Hashanah, or Jewish New Year, commemorates the creation of the universe and serves as a two-day time for reflection and prayer.
The local celebration centers on a special service at 7:30 p.m. Sunday at Congregation Beth Shalom of Johnstown, 700 Indiana St., Westmont. It inaugurates the Jewish year 5783.
"It's a very solemn assembly," Rabbi Irvin Brandwein said.
"We come together to pray for a year of life, peace, health and well-being for us, our loved ones, our community and the whole world."
There will be no loud parties or fireworks.
"It's not like the secular New Year, although we believe in making resolutions for the better and honing our character and improving our behavior," he said.
The service traditionally includes the blowing of the shofar, a trumpet-like instrument usually made from a ram's horn. In ancient times, the blowing of the shofar announced important events, such as the Sabbath, the new moon, and the anointing of a new king.
The sound of the shofar is meant to awaken listeners and alert them to the judgment to come.
It is also rung on the second day of Rosh Hashanah and again during the closing service of Yom Kippur.
Jews traditionally eat apple slices with honey as part of the service. The treats "symbolize the sweetness of the year that we hope to enjoy and experience," Brandwein said.
Rosh Hashanah marks the start of 10 days of repentance, also known as the Days of Awe, which culminate in the Day of Atonement, or Yom Kippur, a 25-hour period of fasting, reflection and prayer.
Rosh Hashanah and Yom Kippur are the two "high holy days" of the Jewish religion.
"The whole period is one of multiplying our efforts and acts of loving-kindness and charity," Brandwein said.
"We take stock of our past year. It's very personal.
Randy Griffith is a multimedia reporter for The Tribune-Democrat. He can be reached at 814-532-5057. Follow him on Twitter @PhotoGriffer57.