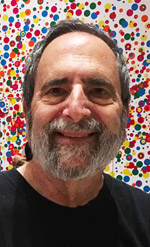 Researcher in Jewish Studies Richard Freund (1955-2022)
By Laurie Baron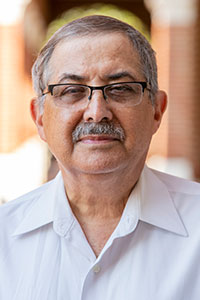 SAN DIEGO – Dr. Richard A. Freund died in Charlottesville, Va., on July 14, 2022, of complications resulting from rejection of a bone marrow transplant he received 18 years ago. He holds an MA, PhD, and rabbinical ordination from the Jewish Theological Seminary and the Bertram and Gladys Aaron Endowed Professorship in Jewish Studies at Christopher Newport University in Newport News, Virginia since 2019.
Prior to this position, he had held the Maurice Greenberg Professorship of Jewish History and directed the Maurice Greenberg Center for Jewish Studies at the University of Hartford since 1999 and had taught at the University of Nebraska-Omaha for the previous decade. , and at St. Lawrence University from 1987 to 1989. He directed the Seminario Rabínico Latinoamericano in Buenos Aires from 1984 to 1986.
Richard had close ties to San Diego. He had been a visiting professor at UCSD in 1982-83 and 1986-87. As director of the Lipinsky Institute, I invited him several times to lecture at SDSU. He organized an exhibition sponsored by the Institute and composed of artifacts that his archaeological team had discovered in Bethsaida, a village from which many disciples of Christ originated. In one week, the exhibition attracted 10,000 visitors! Also, recently, I hosted him when he gave a lecture on his excavations at Mary's Well in Nazareth.
Richard's scholarship and teaching left a deep impact on one of his UCSD students, Rabbi David Kornberg of Congregation Beth Am. When I inquired about their relationship for this obituary, Kornberg responded "It's hard to put into words, but Richard helped me understand the depth, complexity and breadth of what Jewish learning could be. He hired me as a teaching assistant for a few of his classes at UCSD and I got to know him as a person, not just as a teacher. He was kind and willing to help me try to figure out the direction I wanted to take my life. When I was studying at UCSD, I didn't know if I wanted to pursue a degree or the rabbinate. It was Richard who helped me understand that titles were less important than learning. I could be a pulpit rabbi and still see the text through the academic lens if I chose to. His guidance allowed me to pursue both my vocation as a rabbi as well as my passion for the Talmud and Jewish learning. I will be eternally grateful for his wisdom, his teaching and his friendship.
I first met Richard in 1987 when he was hired by the Department of Religious Studies at St. Lawrence University. As the only Jewish studies teacher there, I organized a few Jewish events each year at a school where Jewish students made up less than 2% of the enrollment and which was located far from any Jewish urban center. Richard added his dynamic touch to Jewish life on campus by hosting forums on a wide variety of Jewish topics and hosting a Shabbaton for Jewish students on campuses across upstate New York. He also secured that the archives of his mentor, the esteemed Rabbi Seymour Siegel, be donated to the St. Lawrence University Library.
Richard was an engaging speaker and teacher able to convey the complexity of topics ranging from biblical archaeology, the Holocaust, Jewish ethics, Latin American Jewry, Ladino and Yiddish in terms understandable to the general public as well as academics. He was particularly good at facilitating discussion and participation among those who listened to his speeches. I can't think of anyone I've met in my 47 years of college who's been more effective at bridging the gap between town and dress.
Although he began his career as a scholar of Jewish ethics and Jewish-Christian relations in antiquity, he first expanded his field to biblical archeology using non-invasive penetrating sonar to reconstruct the history of biblical sites and then applied this technology to explore possible locations. where the fabled city of Atlantis might have been and discover Jewish sites from before and during the Holocaust in Rhodes, Sobibor, Vilna and Warsaw.
Richard transformed the Greenberg Center at the University of Hartford into one of the top Jewish studies programs at a liberal arts college in the United States. The breadth of its course offerings and requirements for a BA in Jewish Studies is impressive for a small school. Richard recruited top-notch professors like Avi Patt and integrated Islamic studies into his curriculum to help students understand contemporary conflicts in the Middle East and the Mizrahim experience. Richard has curated exhibits at the Center's Jewish Museum on themes ranging from Ashkenazic culture and history, biblical archaeology, the Holocaust, local Jewish history, Jewish art and music, and culture and Sephardic history. He led annual secondary teacher training workshops on the Holocaust and Middle Eastern history.
Additionally, Richard reported and popularized his findings through numerous books such as Search the Bible and Holocaust archeology and 17 TV documentaries aired on the BBC, Discovery Channel, NOVA and PBS. During his 20 years at the University of Hartford he led a total of 30 different expeditions to Egypt, Jordan, Morocco, UK, Argentina, Greece, Peru, Mexico, Spain , Israel, Poland and Lithuania. His work has been featured in the New York Times, Time, Reader's Digestand Newsweek.
Richard excelled at attracting donors for these activities and funding conferences because he was so adept at negotiating the boundaries between academia and community. When I first visited him when he started teaching at the University of Hartford, his program was housed in a small room. Through its fundraising efforts, the Greenberg Center built a $1.2 million facility for the program. Having run a Jewish Studies program, I deeply appreciate how difficult it is for most scholars to cultivate such community relationships and maintain the academic integrity of a program. It requires almost superhuman energy and commitment. Richard possessed a rare combination of fundraising skills, organizational talents, and extensive knowledge of Jewish beliefs, customs, and history.
But what I will treasure above all are the memories of my wife and my friendship with Richard and his effervescent wife Eliane. We shared what it was like to live and teach in a remote and mostly nice college town. They comforted us during a visit to Omaha when a birth mother residing in Nebraska changed her mind about giving up her baby for adoption. Richard and Eliane have returned to San Diego several times. We met several times in Scottsdale where Richard's sister lived, Hartford and Newport News. During the pandemic, we frequently zoomed in with the Freunds and sadly witnessed his health decline.
The last time Eliane and Richard were in San Diego, we had dinner together at Café Gratitude. Richard started thinking about 23rd Psalm and how soothing it was to know he wouldn't have to fear evil walking through Death Valley. From what Eliane told me of his last day, Richard did not fear his imminent death. He could leave this life knowing all he had accomplished and proud of the enduring influence his friendship, research, teaching and writings left on those who knew him personally or professionally. Although he was only 67 years old, his many accomplishments make it look like he lived to be 120. May his memory be a blessing!
*
Lawrence (Laurie) Baron, now retired, was the Nasatir Professor of Modern Jewish History at San Diego State University. He served from 1988 to 2006 as director of the Lipinsky Institute for Judaic Studies at SDSU. He was the founder in 1995 of the Western Jewish Studies Association.