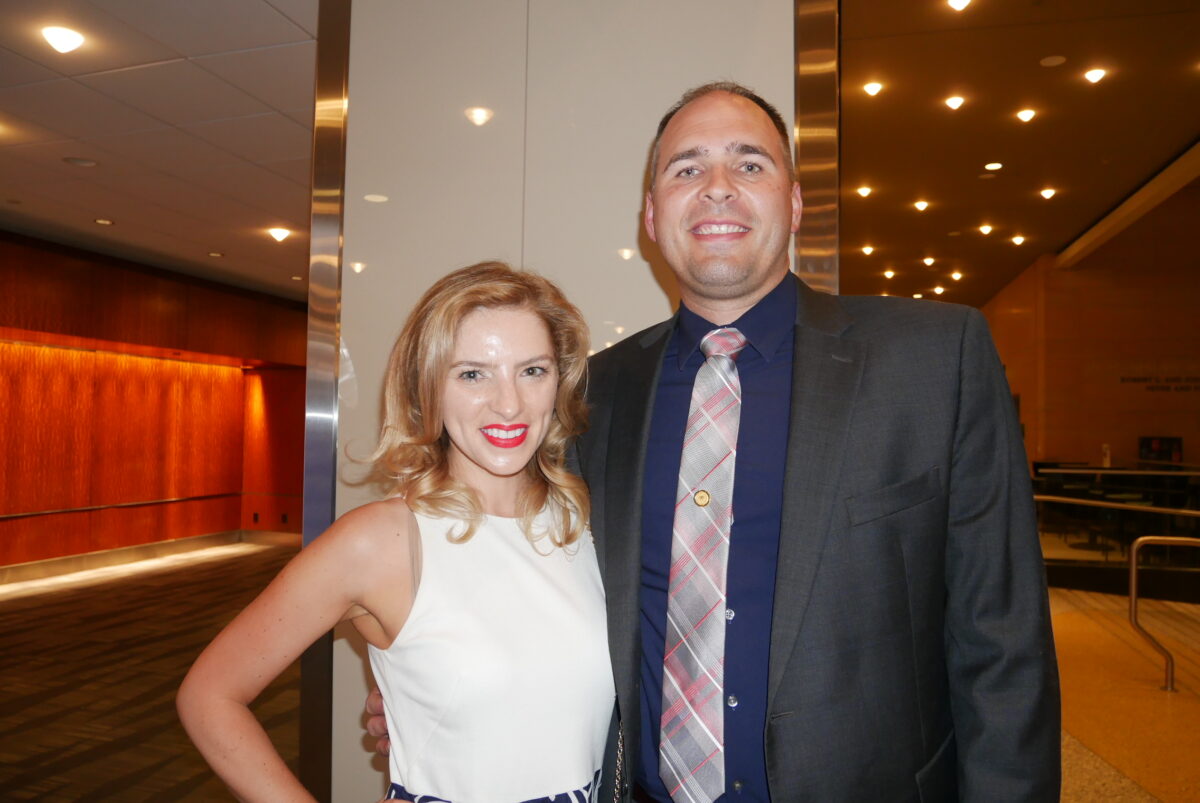 Nuclear Engineer Says Shen Yun Is a Reminder to Be Humble and Calm
GRAND RAPIDS, Mich.—Lucas Fischhaber, nuclear engineer and fantasy writer, and paralegal Shauna Fischhaber attended a Shen Yun Performing Arts concert and said the show touched their hearts and gave them hope and inspiration to brave our time of division.
"It's a culture to remember, to be shared with everyone," Ms Fischhaber said. The couple saw the performance at DeVos Performance Hall on May 27, 2022.
Shen Yun Performing Arts is the world's leading classical Chinese dance company. Based in New York, the company's mission is to revive 5,000 years of traditional Chinese culture. In addition to folk dances and solo musical performances, Shen Yun features story-based dances illustrating cherished tales with exalted heroes who embody the virtues of ancient Chinese civilization still relevant to us.
"It's beautiful. There is an indescribable depth there, and yet through the movement, the music and the passion of the dancers, it is shared and it shows.
"I cried," Ms. Fischhaber said, "It was something about the dance moves that just touched my heart."
"There is a serenity that is enveloped in a quiet strength, and yet there is a playfulness there that is shared and expressed. I feel like there's a certainty that comes with knowing who you are, and I feel like that's expressed very well on the show," she added.
China was once known as the "Land of the Divine". In the past, artists looked to the divine for inspiration and cultivated virtue to create uplifting art. Today, Shen Yun follows this noble tradition and presents this culture by drawing inspiration from the Buddhist and Taoist philosophies of the Middle Kingdom.
These spiritual practices were central to the ancient Chinese. In fact, Shen Yun says its performance this year demonstrates "China before communism."
According to the company's website, Shen Yun has preserved the true aesthetic of the Chinese classical dance system – the way it has been passed down since ancient times – and presents this authentic culture in its purest form.
Shen Yun's ballet piece "Water Sleeves" inspired a sense of calm that reminded Mr. Fischhaber to be humble.
"With the dance of the water sleeves, there is just something that reminds me of this calm, the beauty and the grace of this moment. And I really appreciate that.
Mr. Fischhaber is the author of a fantasy novel called "A Gathering Storm". He said Shen Yun gave him inspiration for a second book he is writing for his Age of Wonder series.
"When I experience something like this, it definitely gives me something to write about and inspiration," he said.
Shen Yun's plum blossom dance piece moved him the most.
In Chinese philosophy, the plum blossom has become the symbol of hope. Braving the rigors of winter, this flower signifies the ability to bear gracefully and with faith and hope the regeneration of spring.
"I think one of the things that really stood out to me was the flower – the plum blossom. he is not strong – he has courage – courage and inherent strength," he said.
"Especially for us, when you step into this storm of life,…even though you may be perceived as weak or fragile, that thing that is hidden, that lives within…is the thing that makes [us] strong."
"I certainly hope this reminds anyone of the inherent One Creator promise we have. There is hope out there – where instead of us being divided, we can come together.
Reporting by Sherry Dong and Jennifer Schneider.
Epoch Times is a proud sponsor of Shen Yun Performing Arts. We've covered public reactions since Shen Yun's inception in 2006.