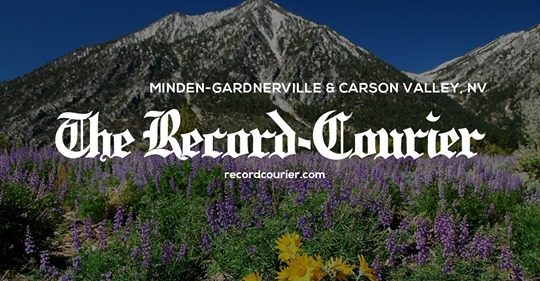 November 18, 2021, RC Letters to the Editor
The school board's decision is an insult
Editor:
The Douglas County School Board's unanimous decision to close the door on critical race theory taught in Douglas County schools is an insult to the intelligence of the citizens of Douglas County. Teachers and staff are trained to live every moment, think every thought, and make every decision through the lens of critical race theory. It does not make sense that our children escape the trickle down effect of being forced to acquiesce to anti-white ideology.
At the same time, the Douglas County educational community is framed on the fact that CRT is not taught in Douglas County.
Going back to the school board decision of November 9, their action was described as "take no action" or "table the matter." No, that is not what happened. They approved the statement that CRT is not a problem in Douglas County and put this topic to rest. It is not non-action. This is blatantly ignoring community concerns that preaching anti-white racism in the form of critical race theory to our children is extremely destructive to our society.
Jeanne Shizuru
Gardnerville
Prefer the Indians to the natives
Editor:
I'm not a professor emeritus of political science at Berkeley – thankfully (RC Guest Opinion Nov 11), but I have used Webster's New Collegiate Dictionary: "Indian" 1) an inhabitant of the Indian subcontinent or the East Indies. 2) American Indian: From Columbus' belief that the lands he discovered were part of Asia. This explains why he called them "Indians" just as they are today. or designation) from this schoolgirl's hero, hardly seems right to feel "insulted or disrespectful". us in the Irish, Jewish, Chinese or even retired "native communities". I am sorry that Indians today find this so demeaning.
For the record, many of us in this valley grew up with the Washoe Indians; some as best friends. We have never seen any of them consider themselves inferior or ashamed of being "Indian". They were proud and strong and behaved with dignity. I wouldn't be surprised if they saw the "Indian Creek Reservoir" sign on Hwy 88 as a tribute. As to the story of "Indian Creek", I am not qualified to comment. The column was well written and documented. However, the "white" explorers who followed Columbus were painted with too much of what appeared to be prejudice to this reader. I also wonder if the professor sees the irony of denouncing the "erasure" (of native culture) but at the same time approving the "erasure" (the word "Indian" from rivers and lakes, from churches and schools, etc.).
The past is history and it is good to "restore" something that has been "lost" … Da-ek Dow Go-and Mountain. But not at the cost of losing the story. If there is such a coveted "power in names", let it be a new story, not a changing story. I like the name "Indian". I think it's a beautiful word. Indian summer, Indian corn, Indian brush, Indian wrestling.
It is much nicer than "native".
Joy Uhart
Minden
Do we need to change names to numbers?
Editor
As I say having lunch today, I was reading the Beverly Ames guest column titled "It's Time to Change the Names of Indian Creek and Indian Creek Reservoir." Although not having Ames college degrees and being described as a step below mundane, I concluded that this was a much bigger problem than a stream and reservoir. The number of times the word Indian is used in this country is overwhelming. Then to be fair add all the other names given to other races, nationalities, religions that someone would surely find offensive, and you start to see the scale of the problem.
As I pondered this delirium, I began to search for answers. Going through all the colors produced by Crayola, I concluded that no color can encompass all of humanity. As I drank my soup and took a bite of my cracker, it hit me. We could all be generic crackers. While there are several different types of crackers including saltine, Ritz, rye, graham, etc., we could all be referred to as just crackers. No racism, no prejudice, no inequalities, after all we are just crackers sharing this world.
Now, the problem of names that no one will find offensive. I have never found myself, or anyone I know, being offended by the I-80 sign while driving this freeway. (Just remember that the I stands for interstate.) I was also not offended by 580, 395, etc. So this is where the simplicity of the answer lies. Indian Creek becomes C101. Indian Creek Reservoir becomes R102. How can anyone be offended by this? Alphanumeric names ad infinitum. Jobs Peak, named after Mormon colonist Moses Job, now P101. Sometimes we have the answers to the most complex problems in our hands. Happy Holidays to all my cracker friends.
Gary Wendland
Gardnerville
The investment law will benefit everyone
Editor:
To prosper, our country needs opposing political parties that seek to find common ground through compromise; no one has all the answers. Hearing one of our senators say, "100% of our goal is to stop this new administration" and offer no cooperation, should be a wake-up call.
The bipartite infrastructure investment law just passed will benefit everyone, every state and every country. For Nevada, more than $ 4 billion has been allocated to create well-paying jobs, rebuild crumbling transportation and water infrastructure, improve resilience to drought and forest fire prevention, expansion of the state's electric vehicle charging network, investment in broadband to provide high-speed Internet access to underserved areas, and more.
But some members of the House of the opposite party who voted for it are facing backlash from their colleagues for supporting something they believe is best for their state and their constituents. No Republican backed the US bailout, but many congratulated themselves when their districts benefited.
On his website, Representative Mark Amodei says he believes "transportation infrastructure is one of the most important elements in creating a prosperous and job-creating economy." Yet he voted against the Infrastructure Investment Act.
We still face many challenges and need to work on legislation that promises a secure and hopeful future for everyone. We are not going to agree on everything or get everything we want, but our representatives must work together in good faith to create legislation that best serves the country, regardless of their party affiliation.
Elizabeth valdes
Minden
Pass for the People's Law
Editor:
Last year in the 2020 general election, a Nevada Republican claimed someone voted for his late wife. His name is Donald Kirk Hartle and his case has been used on the right as a prime example of voter fraud in our state. Tucker Carlson was outraged, dead people were voting in Clark County.
On October 21, the Nevada attorney general filed two counts of electoral fraud against Hartle for allegedly voting twice in the general election, including once for his deceased wife. Hartle is the CFO of Ahern Rentals. The owner, Don Ahern, is a prominent Trump supporter.
Questionable Republicans' allegations of voter fraud have become the pretext for all of the recently enacted voter suppression laws in more than 20 states. This is why it is so urgent to adopt the For the People Act introduced as HR 1.
Some of the bill's key provisions would require states to offer same-day voter registration for federal elections, hold early voting for at least two weeks prior to elections, and establish automatic voter registration for everyone. eligible citizens. The bill would also make election day a federal holiday. It would also require election officials to notify a voter in a timely manner when their name is marked for removal from the voters lists and give them the opportunity to challenge the removal. It would also restore the right to vote for criminals who complete their prison terms. This bill covers ethical considerations such as requiring presidential and vice-presidential candidates to disclose the last 10 years of their income taxes and would ban partisan gerrymandering and require states to use commissions. independent to design the constituencies of Congress.
Our constitution guarantees our right to vote. The right to vote is no more and no less important than any other right we have enshrined in the constitution, including the right to bear arms and freedom of speech. Please support the Law for the People, HR1.
Alice meyer
Gardnerville
Thank you for adopting the infrastructure bill
Editor:
When, along with some Douglas County Democrats, I joined other Northern Nevada Democrats for the Nevada Day Parade, we were somewhat puzzled to hear many people in the crowd shouting, "Come on Brandon." We didn't know who Brandon was or where the crowd wanted him to go, but the vocals sounded popular.
Imagine our surprise when we realized that BRANDON is an acronym for all the many wonderful things that will greatly benefit Nevada in the recently passed infrastructure bill. This is broadband; Rail; Airports; Vehicles without gasoline; Development of public transport; Our roads and bridges; and no lead water pipes. These efforts will create jobs, strengthen the economy, put our state in a better position to compete in the 21st century, and protect the health of our citizens.
Thanks to President Biden, Vice President Harris, and bipartisan lawmakers, who inexplicably did not include Congressman Mark Amodei.
Patricia M. Cuocco
Minden