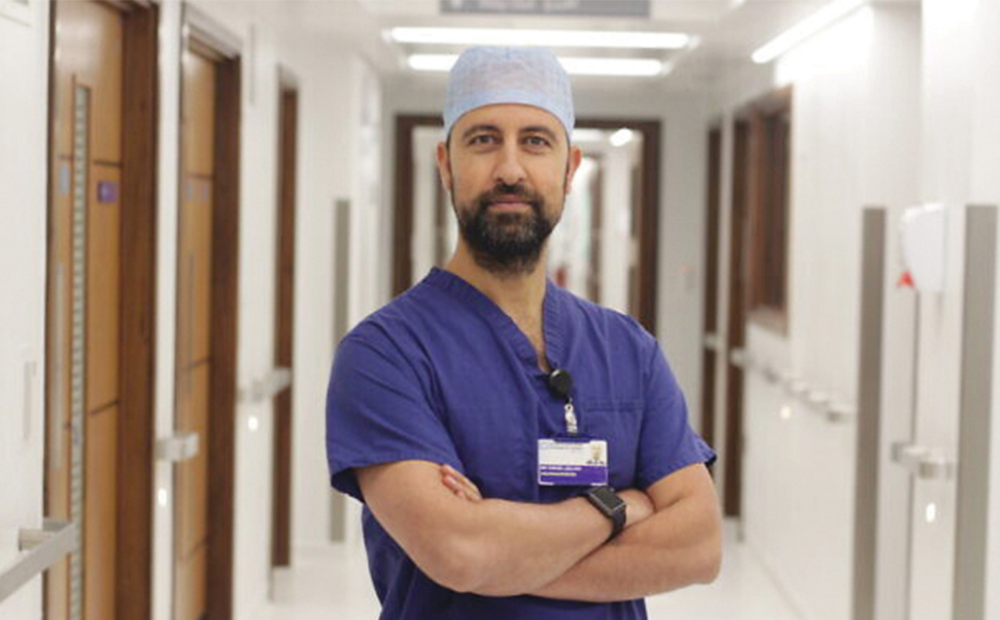 Muslim doctor helps Israelis separate Jewish Siamese twins
The newly separated Siamese twins first look at each other on September 5. Courtesy of Soroka University Medical Center
He found deeply moving the family's joy at the success of the operation.
"There was that very special moment when the parents were just over the moon," he said. "I have never seen in my life a person smile, cry, be happy and be relieved at the same time. The mother just couldn't believe it; we had to pull up a chair to help calm him down.
Jeelani's involvement with Siamese twins began in 2017, when a neurosurgeon in Peshawar, Pakistan, asked him to operate on identical Siamese twins, Safa and Marwa, born three months earlier to a woman in the countryside of northern Pakistan.
He raised the money from a Pakistani oil trader by the name of Murtaza Lakhani and, along with Dunaway, completed the deal, after hundreds of hours of preparation. He then created Gemini Untwined and performed more surgeries.
He worked for months on Israeli surgery.
"We were involved from the start, talking to the team in Israel and planning with them over a six month period," he said.
Jeelani added: "This latest surgery responds to a key objective of our charity, namely, to enable local teams overseas to undertake this complex work, successfully using our acquired experience, knowledge and skills. over the past 15 years with our previous four pairs of twins. "