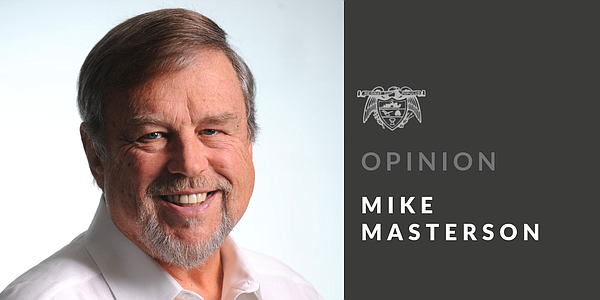 MASTERSON ONLINE: the teacher answers
The Voices page contained two articles on the same day this week that argued their authors did not believe it was anti-Semitism for the dean of Bowen Law School at the University of Arkansas Little Rock to tell the Jewish professor Robert Steinbuch that he could no longer use guest speakers, so he could attend the annual Jewish Days of the Great Saint.
The first was signed by a number of people identifying themselves as members of the legal Jewish community. The second was from Aaron Ahlquist of the Anti-Defamation League. Both argued that acts considered unfair or unjust do not constitute anti-Semitism as Steinbuch argued.
The use of substitute instructors was a practice Steinbuch says he followed without question for 20 years on the faculty, and which the university's own rules allow. Still, Bowen Dean Theresa Beiner told Steinbuch that he would not be able to use his chosen substitutes in the future, he said.
Both pieces defended Beiner for informing Steinbuch that he could not follow such a practice after this year, which a law school select committee found would indeed constitute a form of religious discrimination.
As someone who has taken Steinbuch's messages of concern about the operation of the school to the public over the past few months, I did what any self-respecting opinion columnist would do and I asked Steinbuch (an undisputed thorn in Bowen's Dean's side) if he wanted to respond to the double-barrel barrage.
Steinbuch said the best response he could provide to this local group was to quote a colleague who had previously written to him: "I find it aggravating for anyone to tell you that you are not being discriminated against, without another explanation for the particular circumstances you are in. I also found it annoying when someone said, "Hey, I'm a member of the same tribe as the person complaining of discrimination, and it's not possible that the person accused of discrimination is able to do it because I know this person and this person loves me. Implicit biases are everywhere, and everyone is capable of them. I hope Bowen comes out of this debacle and structures something long term where someone can say they believe they are being discriminated against without being treated with contempt.
Steinbuch added: "I find my colleague's comments much more insightful than those of the group, which clearly does not understand the facts and the law of the current situation. Indeed, one of the members of this local 'Jewish' community group (who wrote to Voices) is not even Jewish."
"The events themselves are telling. Shortly after being reprimanded over the controversy over the inappropriate secret renaming of an endowed law school chair after Bill Clinton, Dean Beiner told me that, for the first time in nearly 20 years I could no longer use guest speakers to cover my classes when I was unable to teach due to major Jewish holidays Beiner's actions were in clear violation of the rules of the school, and she did not seek to impose these restrictions on Gentiles missing classes for non-religious reasons.
"In the letter from the Anti-Defamation League, it was clearly determined that I had been subjected to 'disparate treatment' by the Dean. Disparate treatment equates to discrimination, period.
"After all, in an article by dean and former professor John DiPippa, they wrote: 'Complainants present complaints of religious discrimination in the form of disparate claims for treatment. In these cases, the employer has discriminated against an employee in a certain term, condition, or privilege of employment based on their religion. … The disparate impact theory used in Title VII cases applies equally to religion-related cases. Under this theory, an apparently neutral employment practice can be challenged if it negatively impacts a particular group based on religion.'"
It seems pretty clear.
Steinbuch added: "In fact, the dean and many other faculty members have read Ibrahim X. Kendi's book as one of their main texts in their anti-racism reading group, which deals with implicit bias as a form of seminal discrimination, as my colleague (as quoted above) well referenced.
"And, in that group, Beiner said she always considered herself a racist by Kendi's definition and couldn't understand why anyone would find it offensive to be called a racist." said Steinbuch. "It's a glaring omission that the band has avoided implicit biases entirely, while implying that they somehow understand current issues. That's not the case.
"This isn't just a disagreement over the interpretation of school rules. It's about being treated equally. In addition to the ADL's letter declaring the disparate treatment, the American Association Jewish lawyers and jurists wrote a letter to the law school calling Beiner's actions 'offensive.'
"Yet this local group claims that I should make do with the simple leftovers given to me in return for my religious observance. I wonder if they would say that (the alternative of) separate water fountains or sitting at back of the bus were just as smug when black people were treated horribly here in the South Would they argue – as they did for me – that black people "were entitled to many ways" of to be housed? For shame to suggest that I am not entitled to equal–rather than disparate–treatment!
"The local group further claims that the university committee found that Beiner did not discriminate in the choice of housing. Oh really? Read the central conclusion of the committee's report, as reported in the news, and decide for yourself -same: 'Based on Academic Rule IV.C.5 and current practice at Ms. Beiner's Law School, Mr. Steinbuch should be allowed to have an optional guest speaker while on leave to observe his religion Since faculty may use any options listed in Academic Rule IV.C.5 for other scheduled absences, including the use of guest lecturers, not allowing Mr. Steinbuch this opportunity constitutes religious discrimination. if not permitted for the spring semester 2022.'
"What does this mean to you? Should we trust what this band has to say on this issue?
"In conclusion, another colleague…recently wrote to the faculty, '[i]f anyone…is incapable of understanding how offensive it is likely to be for a religious Jew to be told that it is not impossible to attend classes on the few days of the year when his religion forbids him to do so, or, for that matter, how offensive it is likely to be for a religious Jew to compare his religious observance to golf, it just underscores the need for implicit training in the prejudices to Bowen.
"Enough said? I suspect there will be more."
Mike Masterson is a longtime Arkansas journalist, has served as editor of three Arkansas daily newspapers, and led the Ohio State University's Masters in Journalism program. Email him at [email protected]