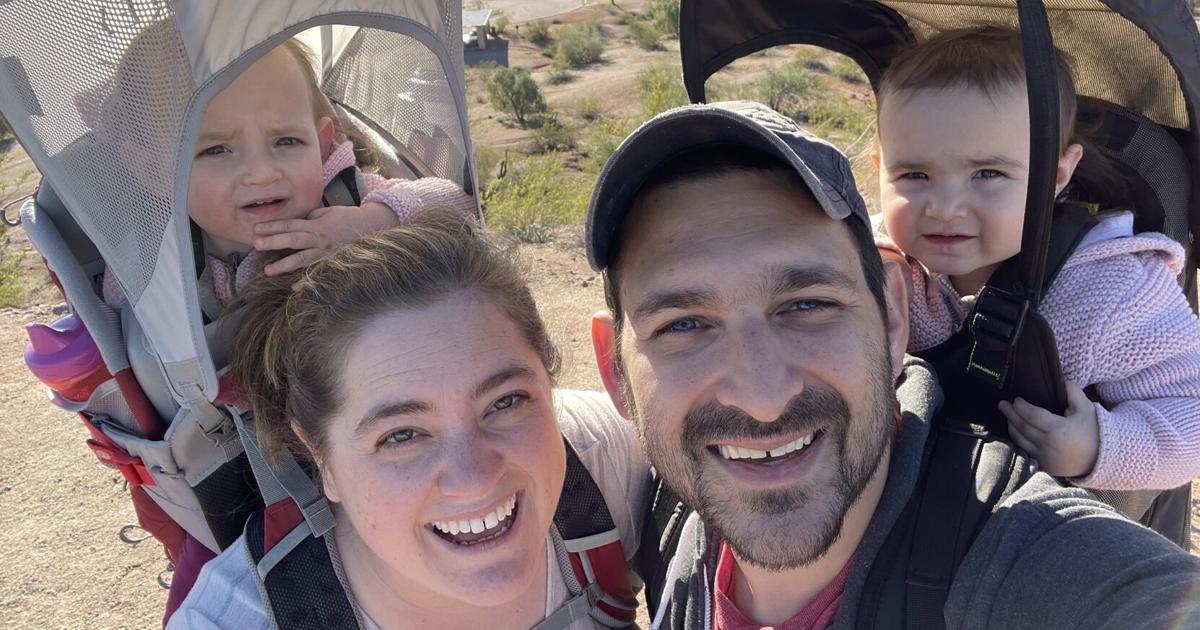 Local Jewish Investigative Journalist Reflects on 'Dysfunction' She Discovered | Community
Hannah Dreyfus, an investigative journalist, has spent the past six years both as a member of the Jewish community and as one of its rare watchdogs.
While living in Brooklyn, Dreyfus reported abuses of power among Jewish institutions and their leaders. She exposed the story of alleged sexual misconduct of philanthropist and Jewish leader Michael Steinhardt as well as reformed rabbinical giant Rabbi Sheldon Zimmerman; they are among a handful of others.
"I discovered some really unsavory and painful parts of how our community works," Dreyfus told Jewish News.
She was rebuffed by both sources and editors for what she wrote. "It tested me in terms of my willingness to stay engaged and associated with a community where I saw a really dark underside," she said.
Dreyfus, 29, moved to Phoenix last August with her husband and three children to work in ProPublica's southwest office. The last six years of her reporting have shown her the importance of local news and the challenges facing the Jewish community as a whole. She learned to reconcile these challenges with her own Jewish experience.
"The main thing I took away is how essential it is for members of our community to support reporting on our community," she said. She worked for New York Jewish Week from May 2014 to January 2021, as the COVID pandemic slashed the newspaper's revenue and contributed to its acquisition by 70 Faces Media.
"It was a really sad time for Jewish journalism," she said. New York Jewish Week had earned a reputation as a source of information that held community figures to account.
"These stories won't happen if we don't support the posts within our community that cover them," she said. Local news is a service for any Jewish community and a way to keep it safe and responsible, she added.
Dreyfus defines the Jewish community as "anyone who considers himself to be an American Jew and has a vested interest in matters concerning our people". And this community has many blind spots, she said.
There is a disconnect between the image many members of the Jewish community have of themselves and what is really going on, she said. And there is pressure to maintain that image at all costs.
"I think the Jewish community needs to understand that we are behind other faith communities when it comes to proactively addressing abuse of power," she said. "The Achilles heel of the Jewish community is that we see ourselves as one big family. And so we let things slide, we don't take care of things, and we let very low standards go on and on. "
The report could have caused her to disassociate herself from the Jewish community after "seeing so much darkness and having a front row seat in the face of so much dysfunction and abuse," she said, but she's not going anywhere. go.
She is modern Orthodox and married to a rabbi. Being part of the Jewish community is an integral part for her and her family.
"I carry so many victim stories from well-known figures in our community. In order for me to stay involved and engaged in the Jewish community, I had to do some soul searching, "she said. "I realized that I was staying in the Jewish community and that I care about our community getting better. "
She wants community institutions and leaders to take abuse of power complaints more seriously. "I hope that the community will start to really look in the mirror when it comes to holding power figures to account, even though they are known and appreciated in our communities and even though our nonprofits in financially dependent. "
After moving to Phoenix, she and her husband joined the Beth Joseph congregation and enrolled their 5-year-old son in a Jewish school.
"People seem really friendly and open to new people and different perspectives. I came here for work, not for the community, but was happy to find a community here – happy and pleasantly surprised.
As ProPublica Abrams Reporting Fellow based in the South West office, Dreyfus will report on threats to democracy, as well as on further investigative work on sexual abuse, religion and socio-political issues affecting women. women and children. Jn