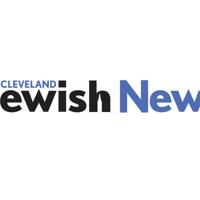 Historic Green Energy for Water Trade Seen as Win-Win Solution for Israel, Arab Partners | JNS
Israel, Jordan and the United Arab Emirates signed an energy-water agreement on November 22 that would allow Jordan to supply renewable electricity to Israel in exchange for Israel's desalinated water.
Israeli Energy Minister Karin Elharrar signed the deal, along with Jordanian and UAE officials. During the signing, the President's special envoy for climate, John Kerry.
"The declaration of intent that we sign today is not only good for the State of Israel and the Hashemite Kingdom of Jordan, but for the region as a whole, and will send a strong message around the world on how nations can work together to combat the climate crisis, "Elharrar said.
The agreement has two parts. The first, dubbed "Prosperity Blue", involves the construction of a desalination plant in Israel "to supply Jordan with up to 200 million cubic meters of desalinated water". The second, "Prosperity Green", calls for the construction of a 600 megawatt solar power plant in Jordan "with all the clean energy produced to be exported to Israel". (The plant will be built and operated by Masdar, a UAE renewable energy company based in Abu Dhabi.)
"It's a win-win," Sharon Hatzor, vice president of strategy, planning and policy at Israel's energy ministry, told JNS. "We can get a lot of green electricity, and they have water. "
A 600 megawatt plant would boost Israel's renewable energy supply. "By the end of 2021, around 3,500 megawatts of renewable energy are expected to be installed in Israel's electricity economy," she said. If added today, a 600 megawatt plant would mean a 17% increase in Israel's renewable capacity.
The main advantage of the deal for Israel is that it places the solar installation in the Jordanian desert. Solar farms are land hungry, and unlike Israel, Jordan has a lot of empty space. Israel will need more such deals if it hopes to meet its 30% renewable energy target by 2030.
A critic of Israel's renewable energy plan, Yakov Ressler, who is affiliated with the Israel Environmental Rationality Forum, told JNS he calculated that it would take 64 million solar panels for Israel reaches 30% renewable capacity.
"We are doing everything we can to achieve our 2030 goals. We have land, but we have to have dual use inside Israel," Hatzor said, noting that this means putting signs on the roofs and using the land. 'agrovoltaics – the simultaneous use of land for solar energy and agriculture. (She said Israel has set up a large pilot project studying the feasibility of agro-voltaics.) Hatzor said Israel's land challenge will only increase as the population grows. In 2020, Israel had the highest population growth rate of any OECD country, according to World Bank data.
"An association of mutual interests"
Oded Eran, former Israeli ambassador to Jordan and currently a senior researcher at the Institute for National Security Studies (INSS) in Tel Aviv, told JNS that "Jordan has a constant need for water. The water shortage is around 4 million cubic meters per year. And if you look around, there is only one source to replenish it: desalination.
Eran said the deal was "very positive and constructive from the point of view of the overall strategic relationship between the two countries."
"Stable and lasting peaceful relations with neighboring countries, especially those that have proximity to Israel, are best served by connecting networks, be it water, electricity or telecommunications. It creates an association of mutual interests, "he said.
"It's very easy to disconnect cultural relations or even diplomatic relations, but it's more difficult to do so when your livelihood depends a lot on the networks you have created with a neighbor," Eran continued. "This is certainly true for water and electricity."
He criticized the Jordanian reaction to the deal, which saw members of the Jordanian parliament attack the deal and protesters take to the streets to condemn growing "normalization" with Israel.
"What I have seen in the last 24 hours in Jordan is really boring. There is strong resentment within, among others, the Jordanian parliament, "said the former diplomat. Describing their behavior as "cheap political moves" and "playing with feelings", he noted that "those who criticize the deal cannot produce water from any other source".
He expressed hope that the Jordanian government would have a serious discussion that would lay out the benefits for Jordan. "It's not just Israel that sells water, but Jordan that sells electricity," he said. "So it creates mutual dependence and I think that's a very constructive way to look at it."
Post Landmark for Water Green Energy Exchange seen as a win-win for Israel, the Arab partners appeared first on JNS.org.