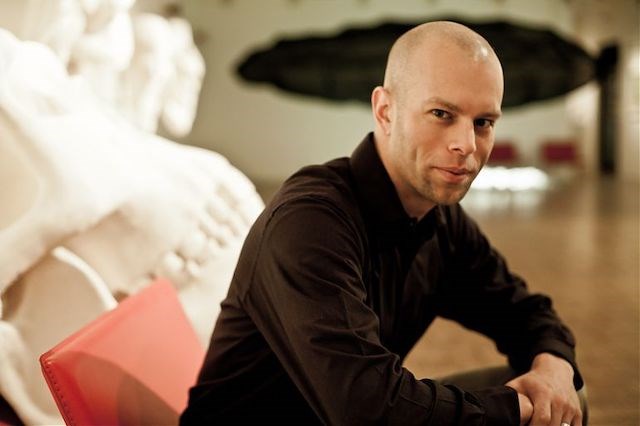 Here are some events happening in the Mahoning Valley
Looking for something to do this week? Check out these events.
Here are some of the events taking place in the Mahoning Valley this week. For more events, check out our events calendar and sign up here for our Weekend Matters newsletter.
YOUNGSTOWN – More than 30 local high school music students will join the Youngstown State University Wind Ensemble tonight for a concert at the Stambaugh Auditorium.
Tickets for the 7:30 p.m. show are $ 8 for adults and $ 7 for seniors. Entry is free for anyone with a valid YSU ID. They are available on StambaughAuditorium.com or at the door.
The first half of the concert features music by composers Richard Strauss, Carlos Simon, Julie Giroux and David Maslanka. Kathryn Umble of YSU, flute teacher, and Kayla Gilmore, senior in musical performance, are soloists.
High school students will perform with the music of the Wind Ensemble of composers Andrew Boysen, Steve Danyew and Bruce Broughton. They spent Sunday attending workshops and classes at Bliss Hall.
Sculptor Meiser gives a YSU talk on Thursday
YOUNGSTOWN – Guest artist Joe Meiser will give a lecture at Youngstown State University's Department of Visual and Dramatic Arts on Thursday.
The Sculptor's Lecture at 4 p.m. will take place in the auditorium of the McDonough Museum. The conference is free and open to the public. Masks are mandatory in all YSU buildings.
Meiser is a sculptor and digital artist who uses his work to address questions about ethics, mortality, and the paradoxical human condition. He lives in Lewisburg, Pennsylvania, where he teaches sculpture, digital sculpture, and drawing classes at Bucknell University.
His projects synthesize ideas from philosophy, science and religion while including humor to facilitate understanding.
Although Meiser's formal education focused on sculpture, he now primarily uses CAD software to explore the conceptual and practical potential of virtual form.
Meiser received his BFA from Northern Kentucky University and his MFA from Ohio University. He has exhibited his works in venues across the United States and abroad.
Goldbach and Sachs get ready for Lit Youngstown
YOUNGSTOWN – Lit Youngstown's First Wednesday Readers series will feature Cleveland memorialist Eliese Colette Goldbach, a Northeast Ohio Master of Fine Arts graduate, and Youngstown native poet Carly Sachs.
The reading, free and open to the public, will be co-hosted by Laurin Wolf and will be followed by an open microphone. It is available Wednesday at 7 p.m. on Zoom and Facebook Live. Registration for the Zoom room is available on www.LitYoungstown.org.
Goldbach's award-winning memoir, "Rust," on work in the steel industry, was published by Macmillan Publishers. His writing has appeared in Plowshares, Western Humanities Review, Alaska Quarterly Review, McSweeney's Internet Tendency, and Best American Essays 2017.
Sachs is the author of "The Steam Sequence" (Washington Writers' Publishing House) and "Descendants of Eve" (Blue Lyra Press). She is the editor of the anthology "The Why and Later" (Deep Cleveland Press). She is the coordinator of the PJ Library Program in Lexington, Ky., As well as a lactation consultant, yoga teacher and challah baker.
The GCC Theater will present "Once Upon a Mattress"
GROVE CITY, Pa. – The Grove City College theater program will present its first mainstage musical in two years, "Once Upon a Mattress."
The musical will premiere Wednesday through Saturday at 7:30 p.m. in the Ketler Auditorium at the Pew Fine Arts Center.
The musical is a comedic retelling of Hans Christian Andersen's 1835 fairy tale, "The Princess and the Pea".
The show – with lyrics by Marshall Barer and music by Mary Rodgers – features classic and beloved numbers such as "Shy" and "Man to Man Talk".
The show is free and open to the public, but tickets are required. Book your tickets online at GCC.edu/tickets or by e-mail [email protected].
The show is directed by Betsy Craig, English and drama teacher at GCC.
"When we decided on our musical for this fall, it was difficult because we didn't know exactly where we would be in terms of [COVID-19]"Craig said in a press release." But I knew if we could do a musical, I wanted to produce a 'big' show.
"It was important to do an ensemble-based show that had a strong element of dance and movement," said Craig.
To learn more about the theater program at Grove City College, visit GCC.edu/théâtre.
JCC offers an art workshop, a tournament
YOUNGSTOWN – The Paul and Yetta Gluck School of Visual Arts at the Youngstown Jewish Community Center is offering two art workshops this month.
The mug-making will take place Tuesday at 6 p.m. at the JCC, 505 Gypsy Lane. Participants will make a mug from scratch.
The embroidery will take place on November 16 at 6 p.m. Participants will learn to create decorative needlepoint designs.
The cost for each is $ 15 for JCC members and $ 20 for non-members. Supplies are included. Visit JCCYoungstown.org/visualarts save. The workshops are open to all ages. Children 10 and under must be accompanied by an adult.
It's a busy month at the center. From 5 pm to 7 pm on Saturday, the Theater School will organize public auditions for "Falsettos in Concert".
"Falsettos" focuses on Jewish identity, gender roles and gay life in the late 1970s and early 1980s. Those 18 and over are invited to audition. Those who audition must prepare a 32 bar piece. Auditions will take place in the studio of the Theater School.
The performance will take place at 7 p.m. on December 16.
In addition, the center has scheduled a pickleball shootout and a pickleball ladder league.
The 2021 JCC Fall Pickleball Shootout will take place at 9 a.m. on November 13. Participants can compete in any doubles combination with skill levels of 3.0, 3.5 and 4.0 and above. The cost is $ 45 per team for JCC members and $ 60 per team for non-members. Registration is compulsory before Friday.
The Pickleball Ladder League runs from 5 p.m. to 7:30 p.m. on Mondays from November 15 to December 13. The cost is $ 15 for JCC members and $ 20 for non-members.
A few quick shots …
The Tunnel of oppression, an interactive exhibit that addresses topics such as body image, mental health, poverty and ableism, will be open from 10:00 a.m. to 3:00 p.m. Tuesday through Friday in the Presidential Suites at the Kilcawley Center on the YSU campus . Free entry. The exhibition opens at 3pm on Monday with a presentation by Carmella Hill titled "Widening Sight: Do You See What I See? In the Chestnut Room in Kilcawley.

The YSU Dana School of Music Flute Music at Noon series continues Wednesday with a studio flute recital. The performance will begin at 12:15 p.m. at the Butler Institute of American Art on Wick Avenue.

Dr. Linda Di Fiore, mezzo-soprano, will present a master class at 3 pm Thursday in YSU's Bliss Recital Hall. Masks are mandatory in all YSU buildings. The master class is free and open to the public. Di Fiore is on the voice faculty at DePaul University School of Music where she teaches voice and opera.

Highlight is 7:30 p.m. Thursday as students from the YSU Jazz Studies Area Jazz Quintet and Sextet perform a free concert at the Spotlight Theater, Bliss Hall. The groups will present original music by YSU students Chandler Carpenter, Enzo Chiodi, Lucas Ciesielski and Antwan Howard. The music will also be performed by composers Wayne Shorter, John Scofield and Ornette Coleman.