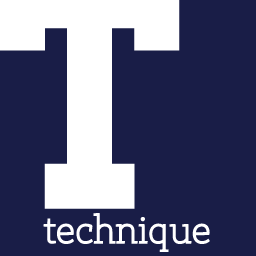 Graffiti at local high school causes distress among Jewish community – Tech
[ad_1]
On Thursday, September 8, it was reported that anti-Semitic speeches and symbols had been drawn on washroom walls at a high school in the metro Atlanta area. The graffiti was found in a bathroom at Alan C. Pope High School in Marietta, GA.
Two swastikas and the phrase "Hail Hitler" were drawn above the toilet in one of the men's restrooms. Occurring one day after the end of the Rosh Hashanah celebration and six days before the start of the Yom Kippur observance, this act resonated with many members of the Jewish community throughout Georgia. In an interview with the Atlanta Journal Constitution, a temple rabbi in eastern Cobb, Rabbi Larry Sernovitz, said: I believe we should not stand up for the minority community and those who have been persecuted.
A current student of Jewish technology, graduating from Pope High School in 2019, was moved by the incident.
"Honestly, I didn't think something like this could happen so close to my home," she shared.
"My parents talked about the anti-Semitism they experienced growing up in Russia, but I never imagined that my little sister would one day go to school and find swastikas and 'Hail Hitler' vandalized on them. walls in what should be a safe place to learn and where she should feel accepted.
A letter sent home to parents of Pope High School students, while criticizing students vandalizing the school with "disturbing" speech, did not mention what the drawings were.
The tech student continued, "Our rabbi has always told us that the only way to fight anti-Semitism is to be more proud of our Judaism. We should not hide in fear when incidents like this occur. This is more true in our community now than ever before.
Rosh Hashanah, which began at sunset on September 6, is the first day of the first month in the Hebrew calendar. It also marks the first of ten days of fear, which those of the Jewish faith spend reflecting on and repenting of their sins.
The ten days end with Yom Kippur, or the Day of Atonement.
The period between Rosh Hashanah and Yom Kippur, also called the major holidays, is considered the holiest days of the Jewish year, with Yom Kippur being the most important.
Many groups around campus hosted Rosh Hashanah services and celebrations last week, including Hillel's Tech Chapter and the Georgia Tech-Georgia State Chabad joint organization.
You can find information on all future Hillel events at hga.engage.hillel.org. Chabad events can be found at chabaddtu.com.
[ad_2]